Get Your Unit Working Again Fast with Our AC Repair in Rocklin, CA
Don't let a broken air conditioner get you down. Call the Forster Heating professionals to get comfort repaired in your house fast with our AC service in Rocklin.
You can count on our repair technicians to expertly handle all your air conditioning service needs. Whether it's a minor fix or emergency AC repair.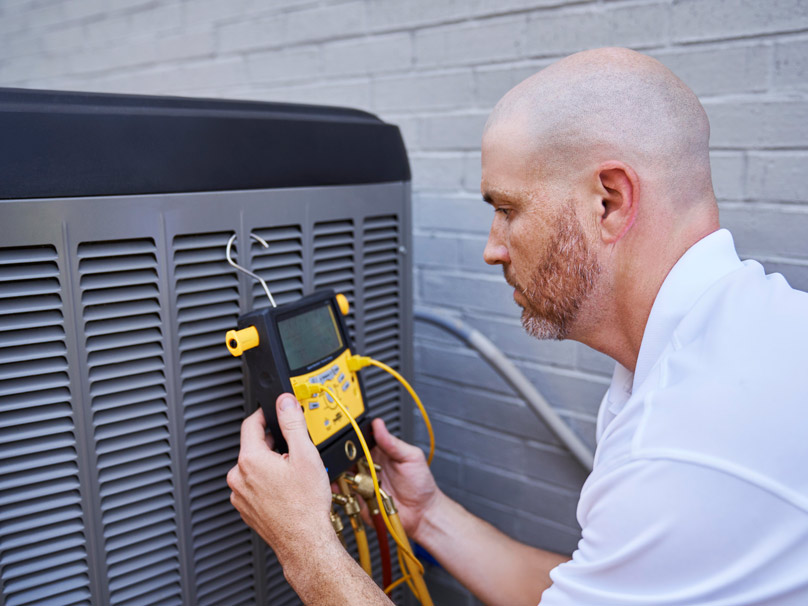 AC Service in Rocklin and Surrounding Areas
For fast AC repair in Rocklin, get in touch with the HVAC specialists at Forster Heating.
Past due for maintenance? We can go over our maintenance plans while we're at your home. This critical maintenance may stop future meltdowns. It also helps boost your system's efficiency and may even help it run for a longer period of time.
If your unit is past repair, we also can do AC installation. If you haven't gotten started reviewing modern systems, that's not an issue. Our specialists can discuss all the options and help you pick the right equipment for your requirements.
Get your air conditioner service appointment today by getting in touch with us at 530-885-8081 or contacting us online.
Bring Back Comfort Quickly with Our Outstanding Furnace Repair in Rocklin, CA
A busted furnace is an unhappy furnace, notably once the cold weather blows through.
Put back those heavy blankets and let us, the furnace pros at Forster Heating get you back to normal. We move quickly to repair your furnace and get you back to comfortable bliss.
It's why our furnace repair technicians are so renowned for their service calls for HVAC systems. Because first-class HVAC service is our professional duty.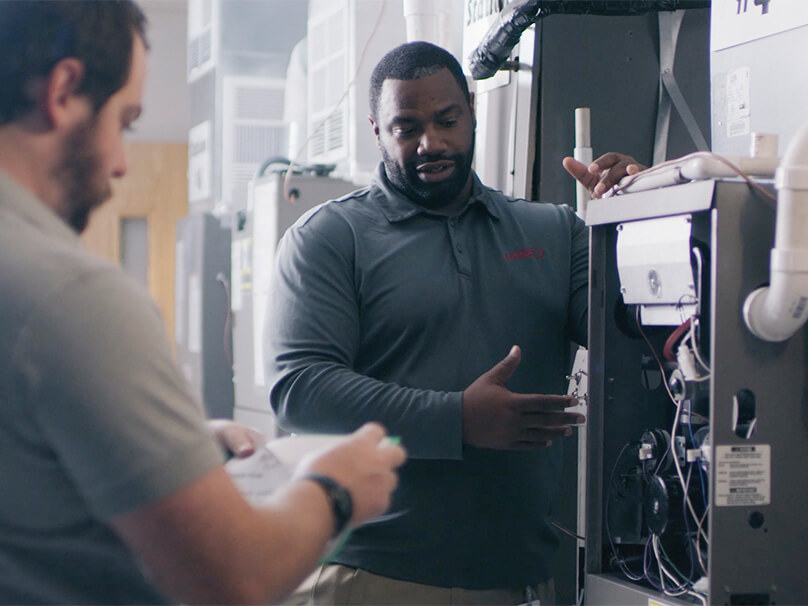 Furnace Service in Rocklin, CA and Surrounding Areas
Get the very best in furnace repair in Rocklin by hiring Forster Heating.
It's not common to know that furnace maintenance can actually save you money. It's because you're preventing repair calls. Our annual maintenance plans help you to get long-term life out of your heating system, and can even do a lot of good for its energy efficiency.
We also excel at furnace installation, if you think it's time for a new furnace instead. Don't feel bad if you haven't considered it until now, because we're ready to take a moment with you and go over all of our quality products until you settle on the right choice for you and your home.
That's why Forster Heating is the top choice for anyone who wants the best furnace service anywhere nearby. Reach out to us at 530-885-8081 or contact us online today.